8 best nail polish remover for natural nails
I know, I know. Removing your nail polish isn't the most glamorous task, but it's necessary once your manicure or pedicure has run its course.
However, traditional nail polish removers can be harmful to your nails since they dry out your nails, which can lead to cracking or splitting of your nails. Additionally, traditional nail polish doesn't smell that great. You can usually spot the scent a few rooms away. Today, I'm sharing the best nail polish remover for natural nails
The

best nail polish remover for natural nails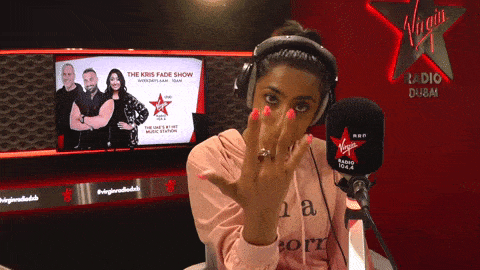 Some of the links in this post are affiliate links. This means if you click on the link and purchase the item, I will receive an affiliate commission at no extra cost to you.
How does nail polish remover work?
There are two types kinds of nail polish removers: acetone and non-acetone. Don't be fooled though, non-acetone does not mean acetone nail polish is toxic. Acetone is a solvent that dissolves paints, polishes, and pigments. Due to its strength, it can also be extremely dehydrating and tough on your cuticles and nails.
Non-acetone removers use less harsh solvents such as ethyl acetate, and propylene carbonate and isopropyl alcohol. They also tend to include some type of moisturizing agents such as glycerin, panthenol, and soy to minimize drying out your nails.
While acetone nail polish tends to dissolve nail polish coating more efficiently, non-acetone is less harsh on your nails. Here are a few alternatives to an acetone nail polish remover and some of the best nail polish remover for natural nails.
Top-selling all-natural best nail polish removers for natural nails
When looking for natural and healthy nail polish remover, you want to look for nail removers that contain moisturizing ingredients such as vitamin E, grape seed, lavender, or tea tree oil.
Additionally, for more eco-friendly versions of nail polish removers, look for ingredients such as soy and corn oil. However, note these types of nail polish removers tend to be less effective.
1. Ella+Mila Soy Nail Polish Remover
2. Karma Organic Beauty Natural Soybean Lavender Nail Polish Remover
3. Dr.'s Remedy Natural Organic Nail Polish Remover
4. 786 Cosmetics Nail polish remover
5. Marley Marie Naturals Nail Polish Remover
6. Suncoat Nail Polish Remover
7. Organix South – Theraneem Naturals Nail Polish Remover
8. Nailtopia Bio-Sourced Nail Polish Remover
Another option when you are removing nail polish is a nail kit that allows you to soak your nails for an extended amount of time. Here's a highly rated one on Amazon.
Here are a few best nail polish remover for natural nails that are better for your nails and are alternatives to acetone nail polish removers!
In my next blog post, I'm sharing how to get a spa-like pedicure at home!
Pin to your Pinterest board: The best nail polish remover for natural nails